Continuing our tradition of listening to our users, this release comes to implement your suggested improvements and fixes. But the best thing about this release is the long-awaited Webhooks functionality!
New Features
Webhooks: Lightning and Superbolts accounts can now use our new Webhooks module, allowing unlimited custom integrations triggered by different plug&paid events. Setup and documentation can be accessed via Settings / Webhooks inside your admin panel;
New Customer Portal design!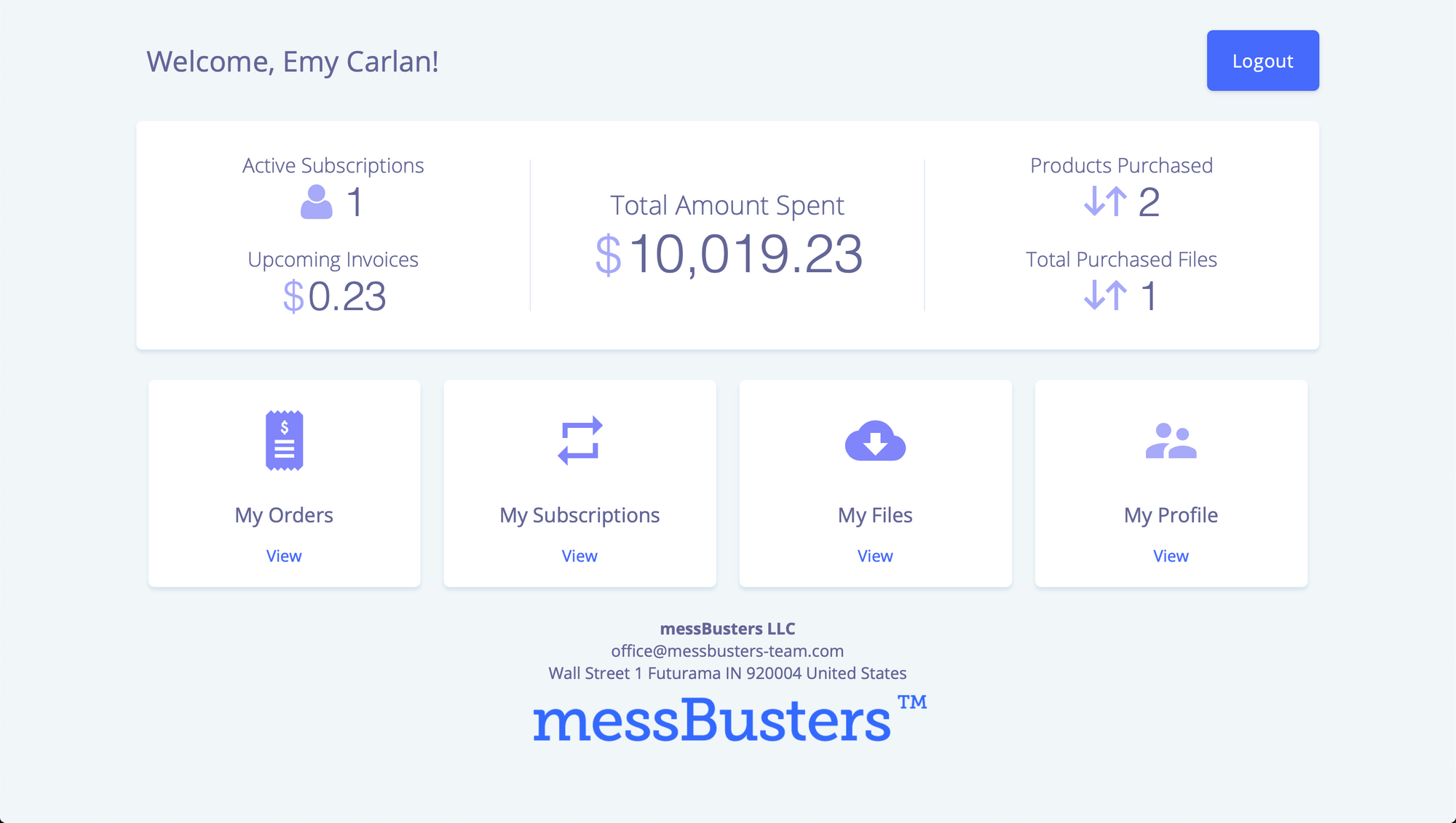 Pre-selected Donation Amounts: you can now setup predefined amounts for your donation plugs: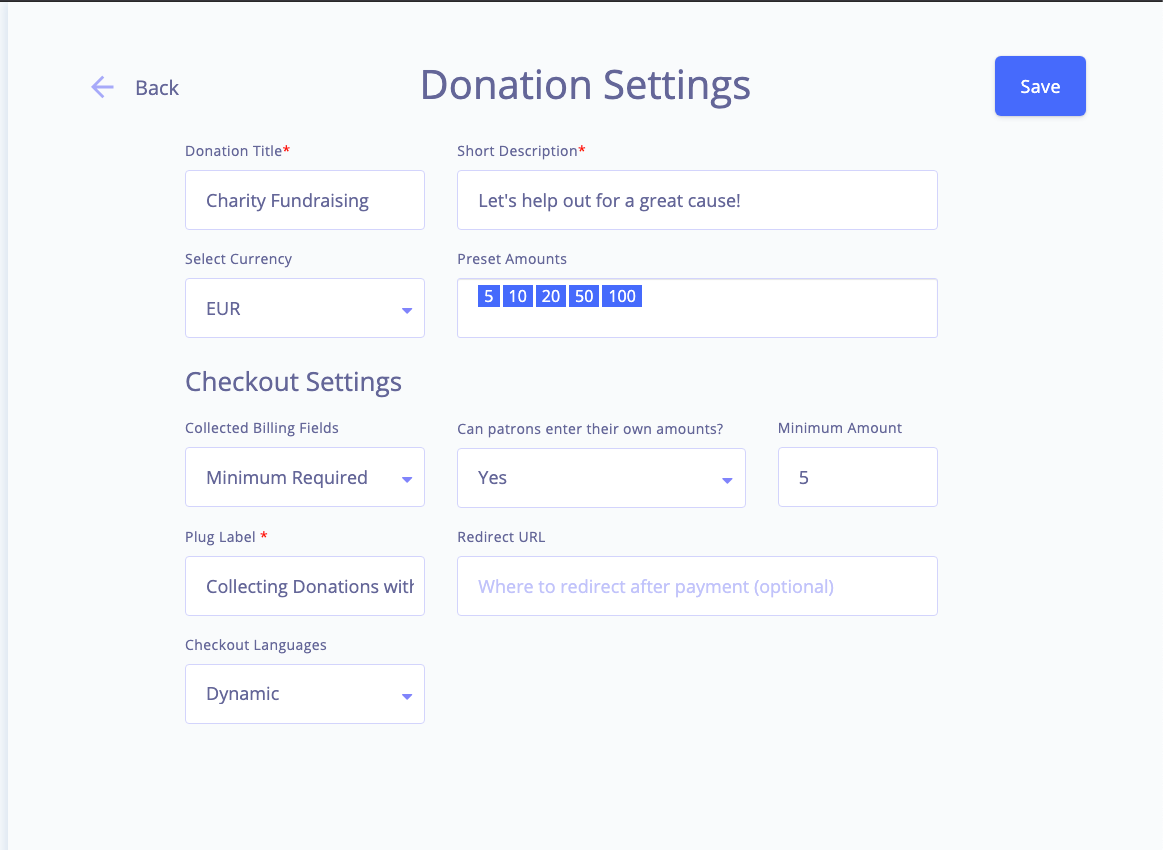 You can now Export Customers: drill down into your customer base using our search and filters, then simply click the Export button to download the filtered list of customers in CSV format;
Improvements
Shorter Checkout flow: the payment method selection has been moved to the last step of the Checkout flow, improving the conversion rates by eliminating a step from the customer journey to purchase: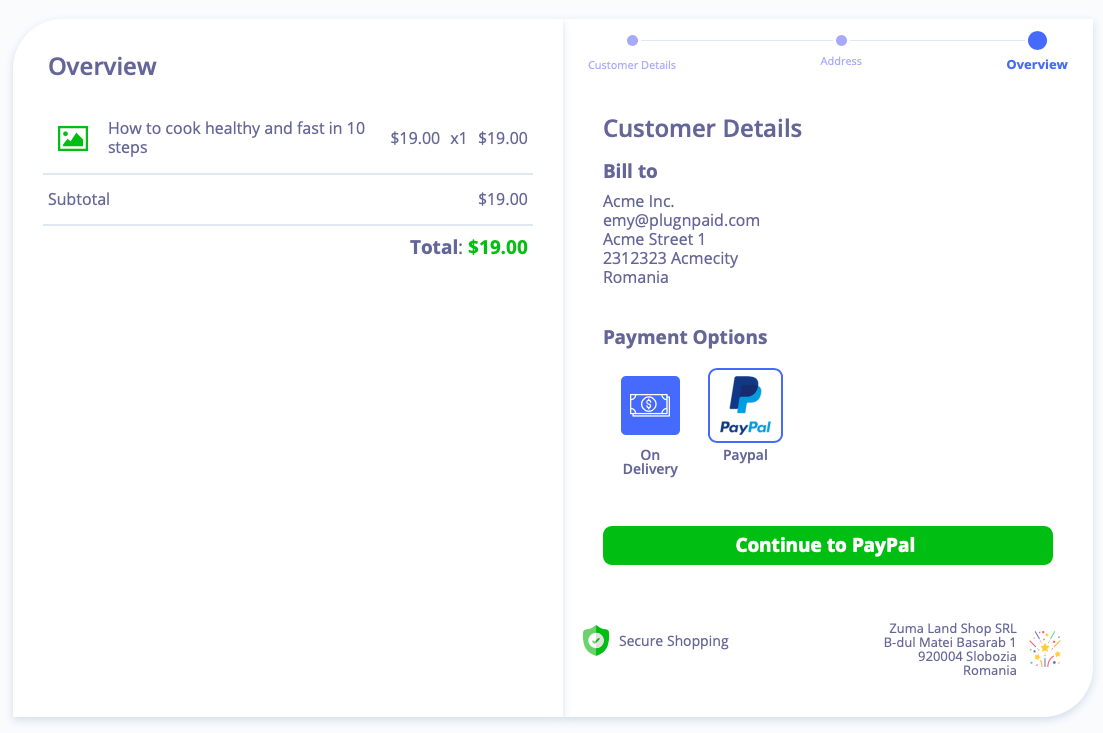 Mobile responsiveness: now you can easily manage your business with plug&paid on your phone or tablet. The whole admin panel is now friendly with smaller screens: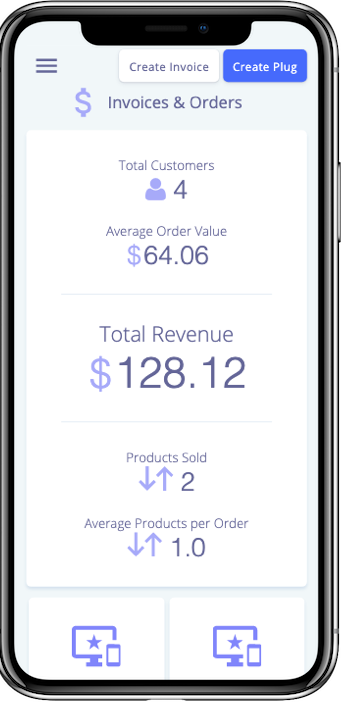 Merchants that sell digital products with unlimited stock can now enable multi-quantity purchases;
The login flow has been improved: you can now copy/paste the email code directly in the confirmation page, and you also automatically get logged in after inserting the last digit.
You can now disable customer invoices: plug&paid will no longer generate invoices for your sales and purchase emails will no longer have the invoice pdf attached;
You can now hide your Shop Address from checkout pages;
The Questionnaire feature was renamed to "Custom Fields" and moved as a standalone Plug Power-Up. You can now also edit the label "Questionnaire" that appears in the cart in all the languages supported by the plug;
Customer invoices are now disabled by default for donations;
Brought back SKU, ISBN, Models etc for physical products. When filled-in, these are shown to the customer in the checkout and are also included in the invoices;
Multiple improvements for the checkout flow;
Bug Fixes
Fixed a bug that was creating an extra plug&paid trial account for new teammates, resulting in them receiving  a trial expiry email from plug&paid;
Fixed a Facebook Pixel bug where new sales where sometimes not being tracked;
Fixed an issue where the instalment invoice number was not consistent;
Fixed an issue where the word "FREE" was showing for free products in all languages;
Fixed an issue where the invoice language in the dashboard was always in English instead of the account's invoice language;
Fixed several translation bugs for Slovenia, German, Danish and Greek;
Fixed an issue when trying to change an account's billing email was throwing an error for some users;
Fixed an issue where you could not remove an image that you've just uploaded when you were adding a product;
Fixed a timezone issue with event dates and transaction dates;