After months of  hard work and late evenings in our labs, we bring you version 7.0, the biggest update to-date. So grab a cup of coffee, sit back, relax and enjoy reading what's changed.

Before we start with the updates, a bit of house keeping:
We are changing our pricing plans. The old 39 EUR/month Lightning plan is being discontinued it is being replaced with a brand new fixed fee plan. The fees are 10 cents - 25 cents per transaction (depending on volume) and offers unlimited transactions, unlimited products and all the amazing features you know and love. With tons of features and low transaction fees, there is truly no question on which e-commerce system you  should choose and recommend to your friends. If you are on the 39 EUR/month plan or the 2.5% fee plan, you can switch to this the new plan at any time. More details here.
We have expanded our team with highly experienced professionals to help us bring you the best software and service as possible. You will have a chance to meet the new recruits in the coming weeks and months ahead.
We have discontinued our affiliate programs for our monthly plans. We are currently working to create a new affiliate structure according to the newly launched plans.
The roadmap planning for the remaining of the year is almost finalised. We will be making announcements pretty soon, once the 7.0 campaign is completed.

The most anticipated feature of this release is finally available. Here is a brief breakdown of what is included:
Campaigns
You can create campaigns based on filters and how you like to segment your audience. This includes options like customers who purchases from a specific plug  or customers who are subscribed to a specific mailing list. Campaigns can be "ongoing" (automated) or "email blast" (one-off emails):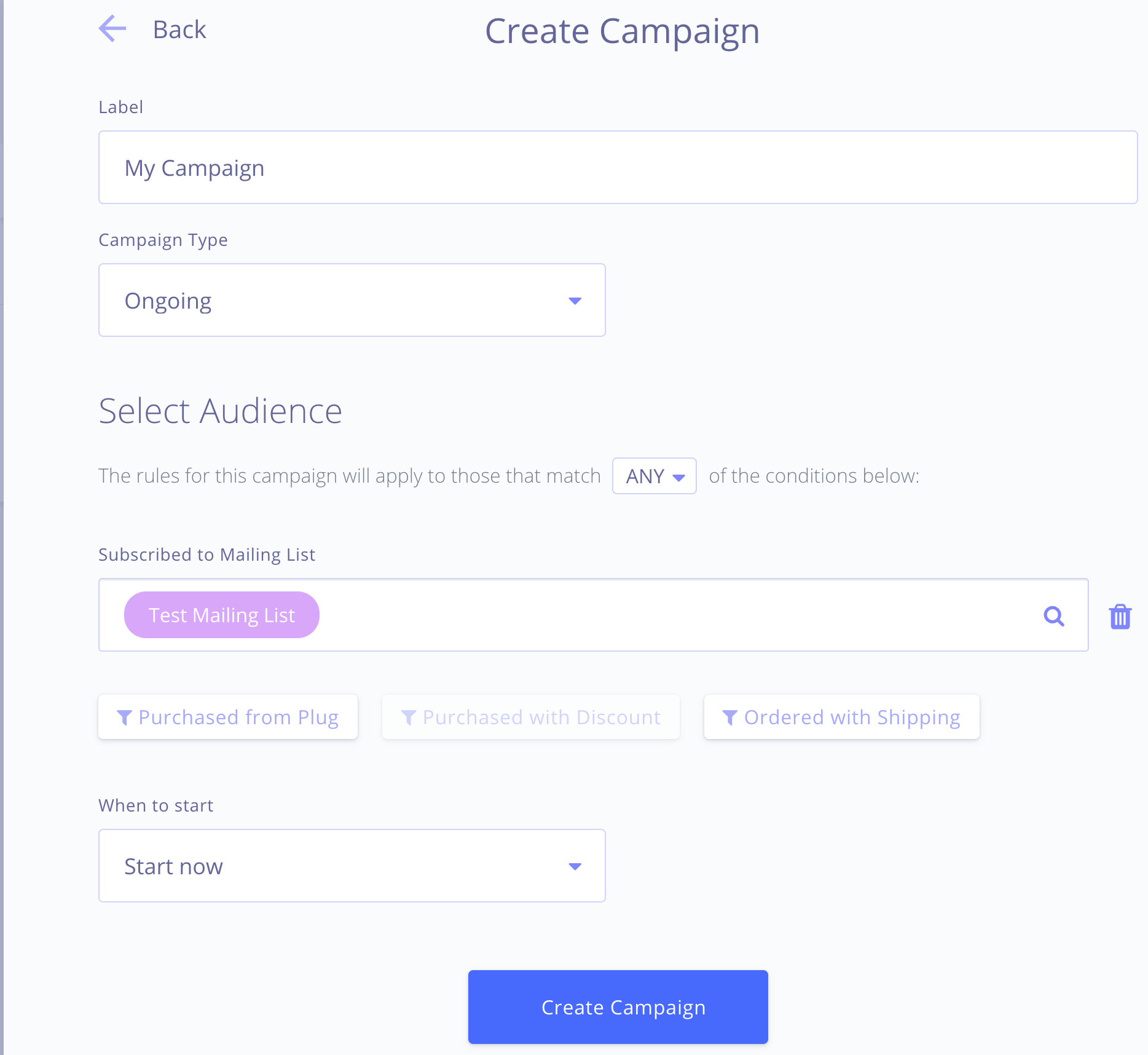 With "ongoing" campaigns you can automate your marketing activities and create funnels based on a number of triggers and filters that are tied to your selling activity such as 'cart abandoned' or 'subscription payment failed'.
Each automation trigger can have one or more follow-ups: whether or not the customer has open the email, if they have made a purchase after X amount of days and so on. You can monitor the performance of your follow-up actions in a nice tree structure.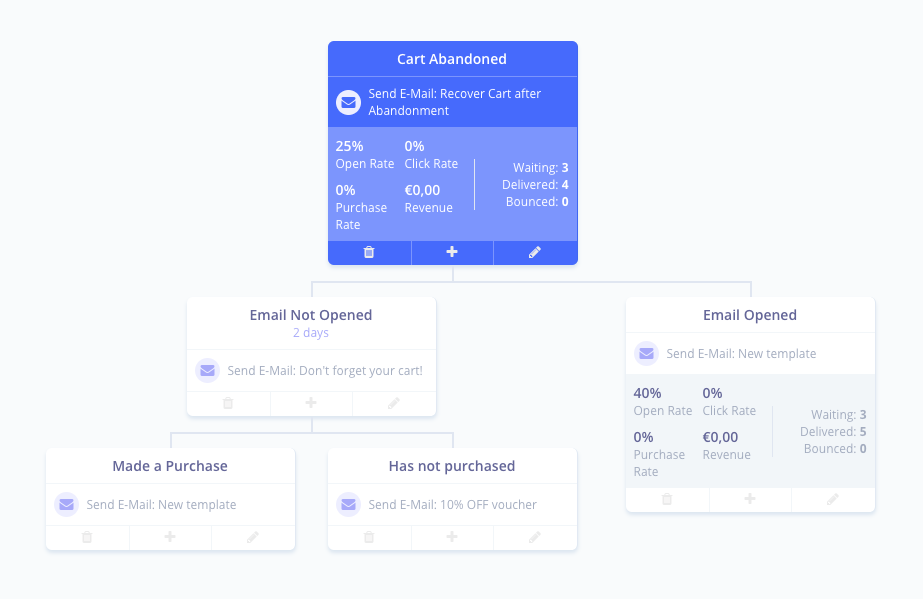 Triggers currently available
New checkout sale
New custom invoice sale
New affiliate payout
Initial subscription sale
Recurring subscription sale
Recurring subscription fail
Recurring subscription cancelled
Marked as paid
Marked as shipped
Added a tracking number
Order declined
Refund a sale
New customer
Cart abandoned
Affiliate signup
Subscriber joins list
Campaigns have build-in tracking tools, unsubscribe functionality, resubscribe options and multi-language support.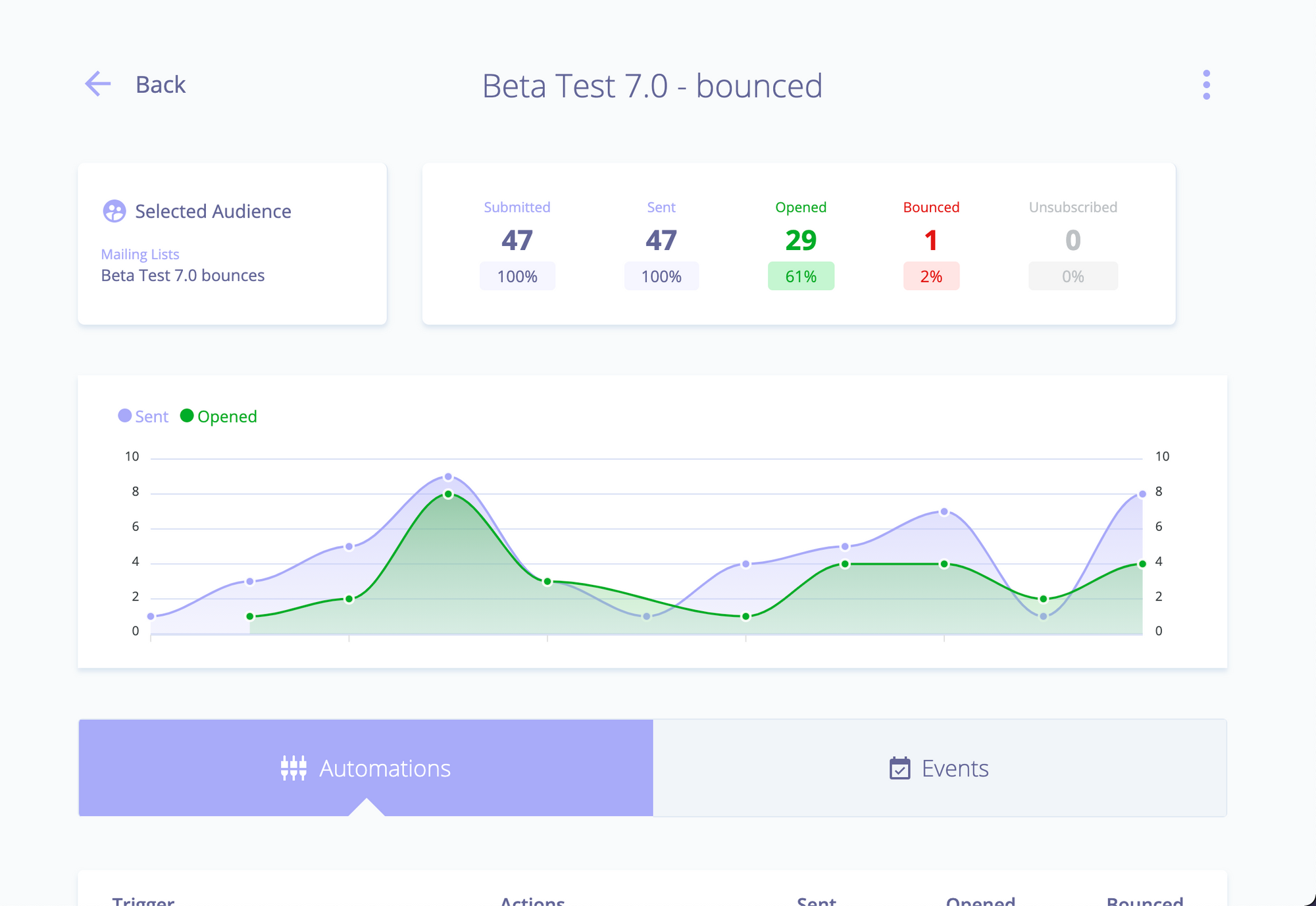 Email Builder & Pre-built Email Templates
When we announced the 'Marketing Automation' feature back in 2020 we mentioned that we will be providing you with a number of pre-made templates to use for different triggers, such as the one below.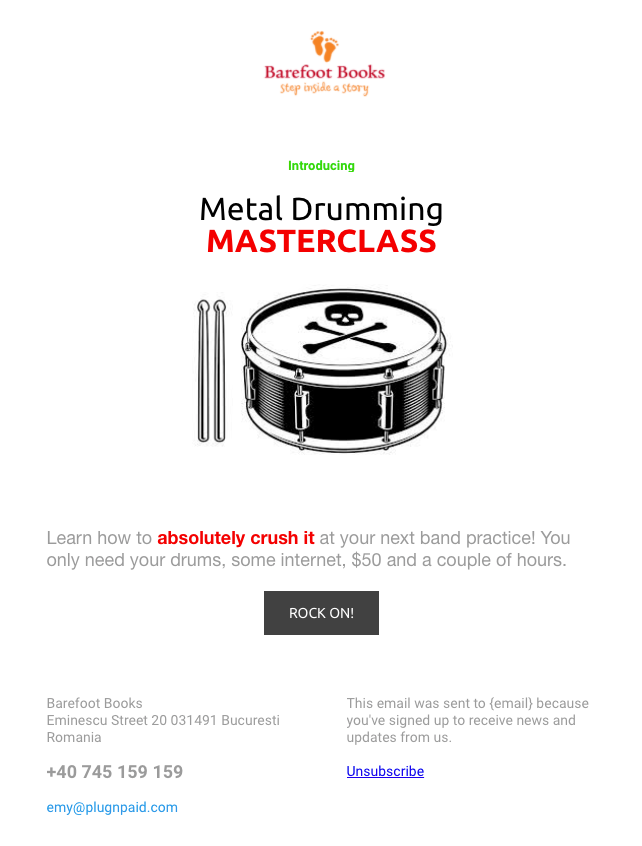 In addition, when adding Campaigns in plug&paid you need to have the flexibility to create email templates that provide you with a higher chance at conversion and accommodate as many scenarios as possible. For this purpose, we bring you a custom email builder as a bonus feature.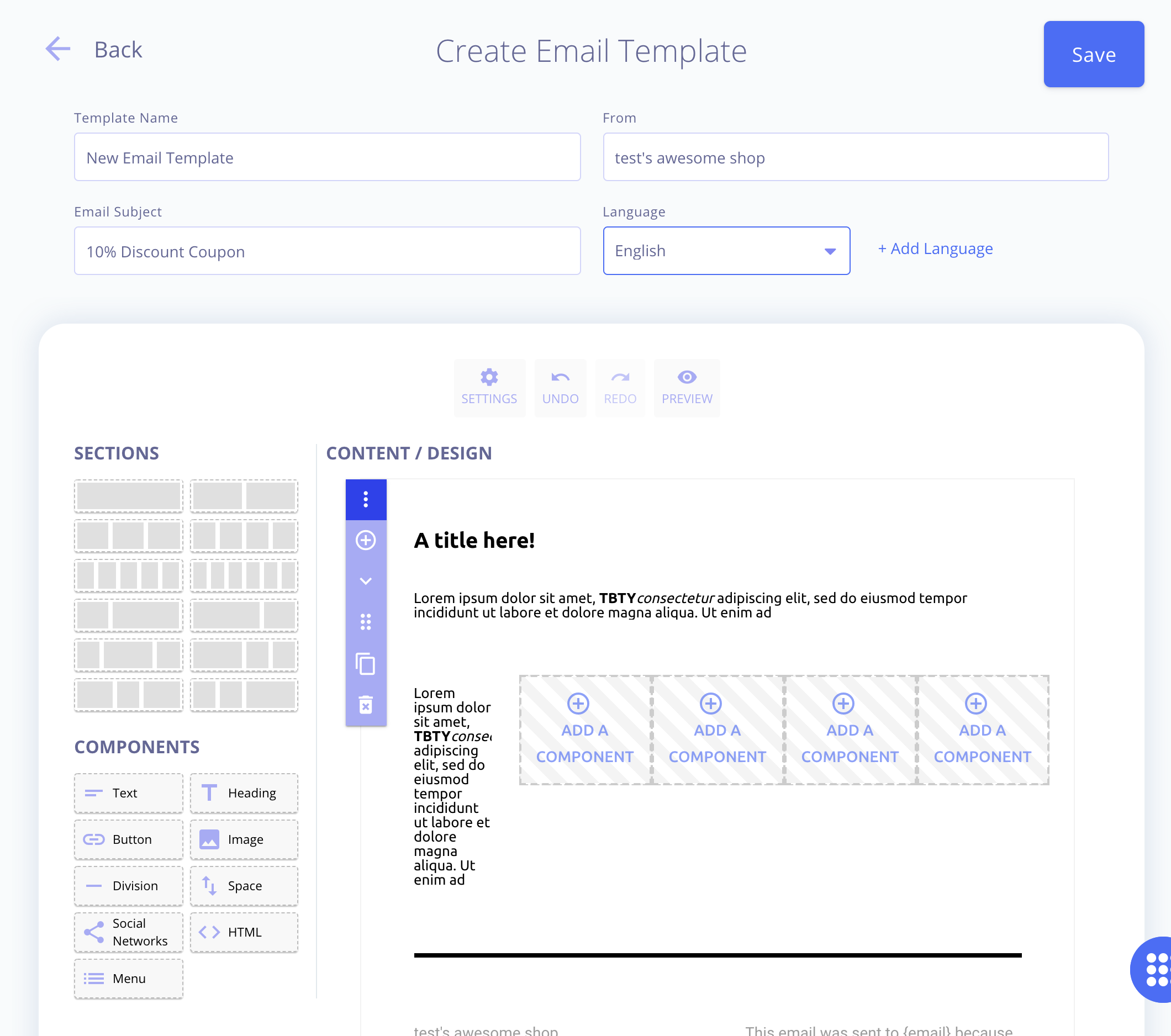 Unleash your creativity and create email-templates that truly captivate your audience and convert as best as possible. Our builder supports multi-language, dynamic previews and it generates email templates that are compatible with the most popular email clients and devices on the market.

Revolut (Beta)
We are happy to announce that we have integrated Revolut as a payment gateway. If you own a Revolut business account, you can now accept payments from your customers via Revolut Pay or directly with credit cards (VISA and Mastercard).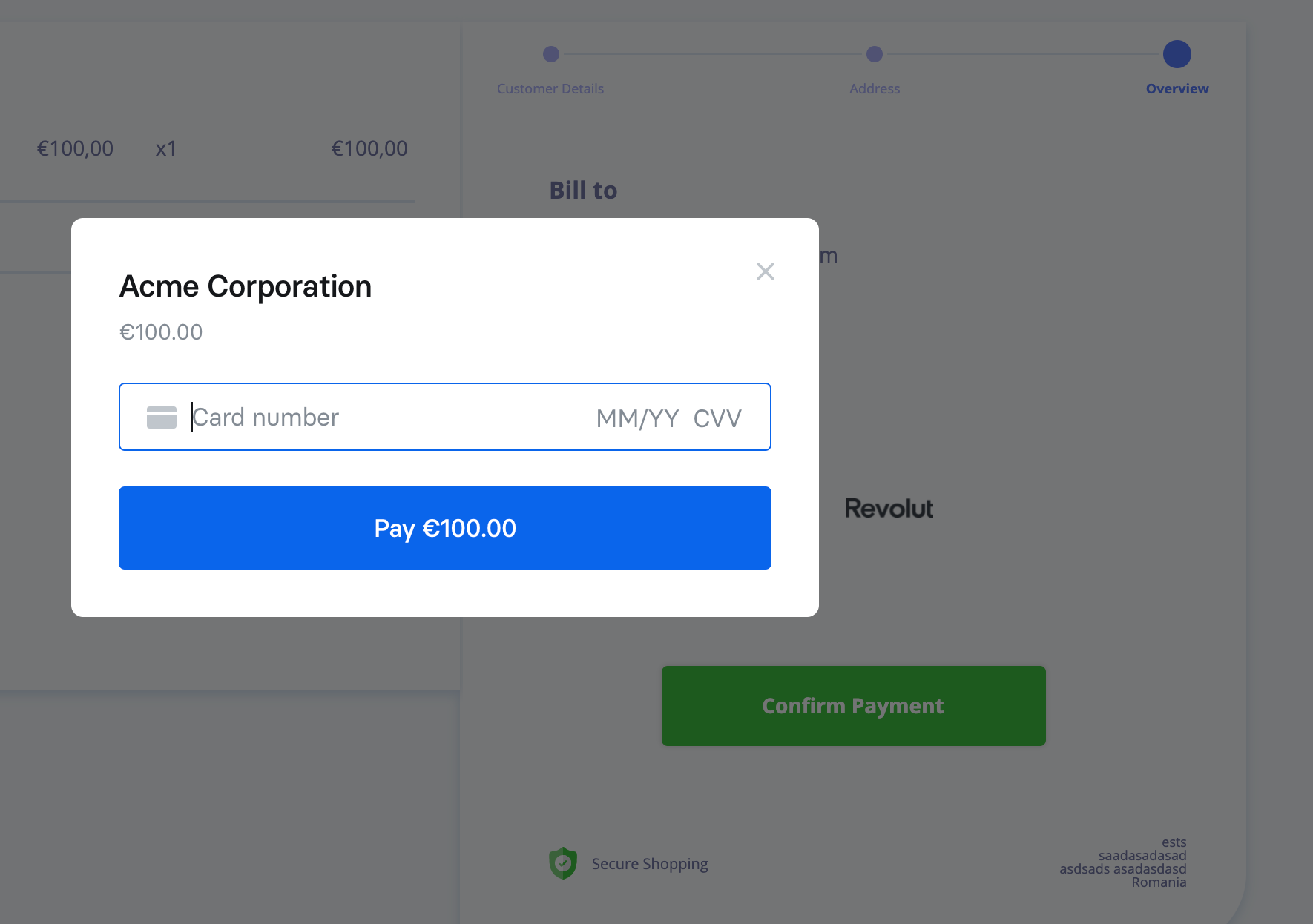 To enable Revolut, go to your payment gateways and attach your merchant key. After that you will be able to enable Revolut Pay and Credit Cards (via Revolut) separately on your plugs, custom invoices and affiliate programs.
Utrust (Beta)
If you are into cryptocurrencies, then you will be happy to hear that we have integrated Utrust, a seamless integration that gives businesses the power to accept digital currencies such as Bitcoin and Etherium.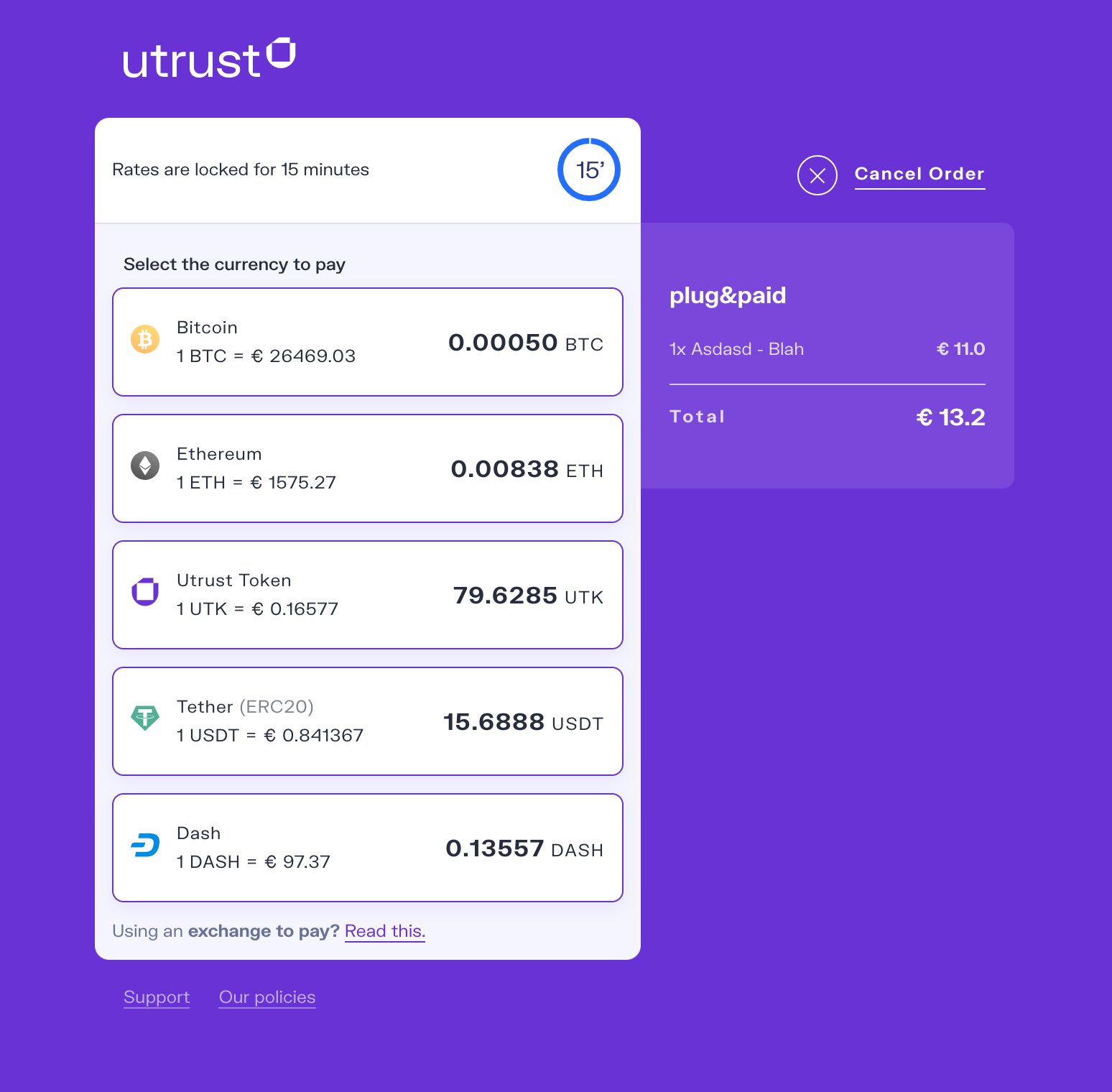 To enable Utrust, visit your payment gateways tab, click on the Utrust card and attach your merchant keys that you can find in your Utrust account. After that you will be able to enable Utrust on your plugs, custom invoices and affiliate programs.
Google Pay (via Stripe)

Stripe account holders can now enable Google Pay as a payment option on their plugs, custom invoices and affiliate programs.
New Dashboard
We have launched a new and improve dashboard that will help you get better insights on your selling activity, conversion rates and reporting. Some of the most notable improvements are:
The ability to search and filter sales by a number of options such as customers, plugs, affiliate partners and channels;
Tracking and displaying the gateway fees that you pay to PayPal, Stripe etc.;
Historical MOSS data by quarter;
Ability to export all sales related to a search query (just click the link under Total Sales);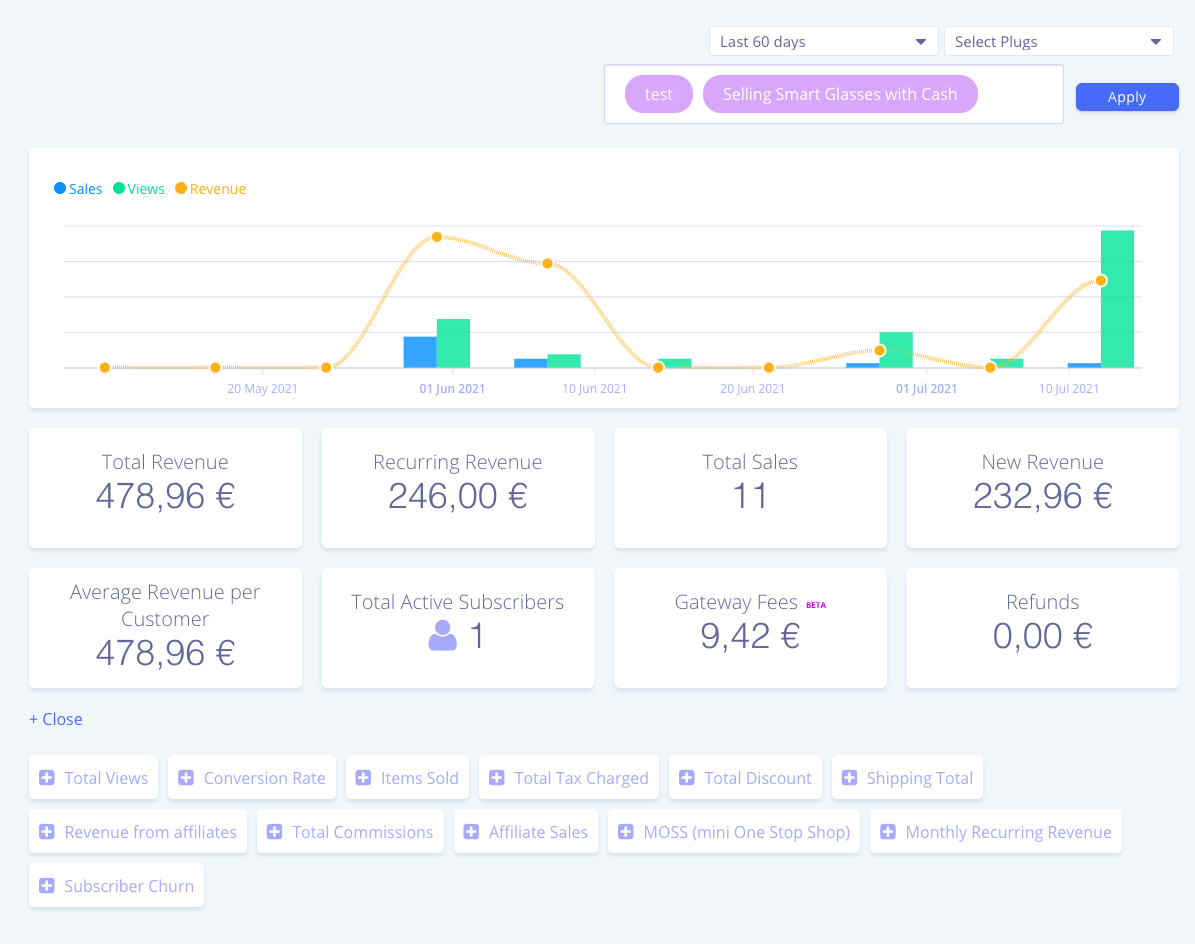 Plug Types are removed
Having multiple plug types for different selling scenarios was more confusing than helpful. Hence now there is only a single plug that supports multiple products of different types by default.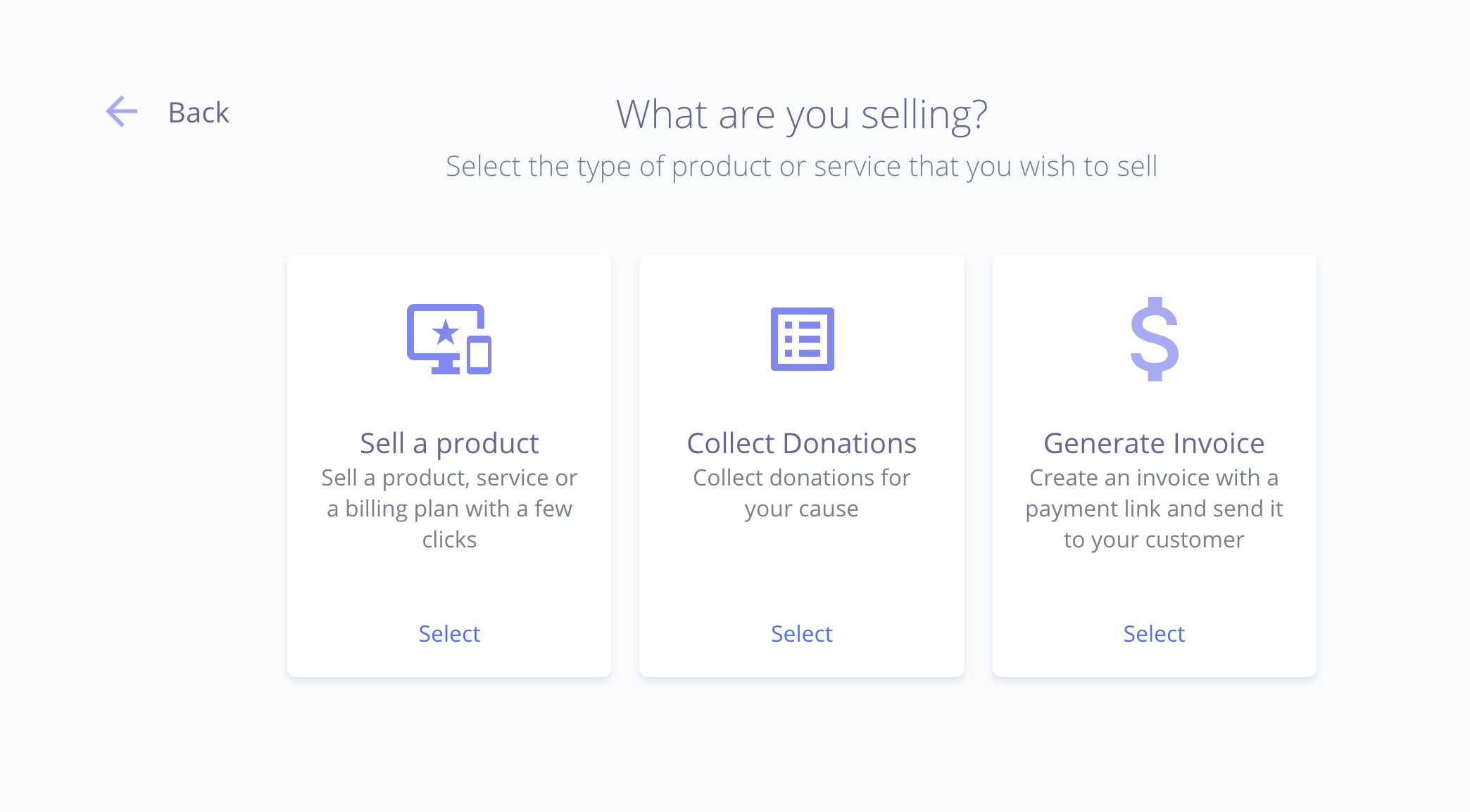 Note: This only affects new plugs.
General Improvements
New export functionalities across the whole app for sales, customers, abandonments, plugs, affiliates and more;
You can now duplicate "Custom Billing Fields";
You can now duplicate "Discounts";
Added filters for Pending Orders;
Added Support for Moldova ;
Added Support for Cayman Islands;
Added Support for Azerbaijan;
Added support for Birdseed chat embed;
Added support for Xeno Chat embed;
Added support for Dashly chat embed;
If a webhook URL fails once all its retries are exhausted, it will be removed from your account and you will receive an email;
You can now setup webhooks that are plug(s) specific;
You can now create a list of IPs to exclude from being tracked when accessing your checkout carts;

Our affiliate module has been optimized further and brings you some long awaited features.
Affiliates now have full channel functionality (Standard Programs)
They can create multiple channels of different types (buttons/widgets/custom elements/QR)  to track different marketing campaigns.
When the affiliate clicks the "Get Link" option on your affiliate program they will see the screen below that allow them to create and edit channels.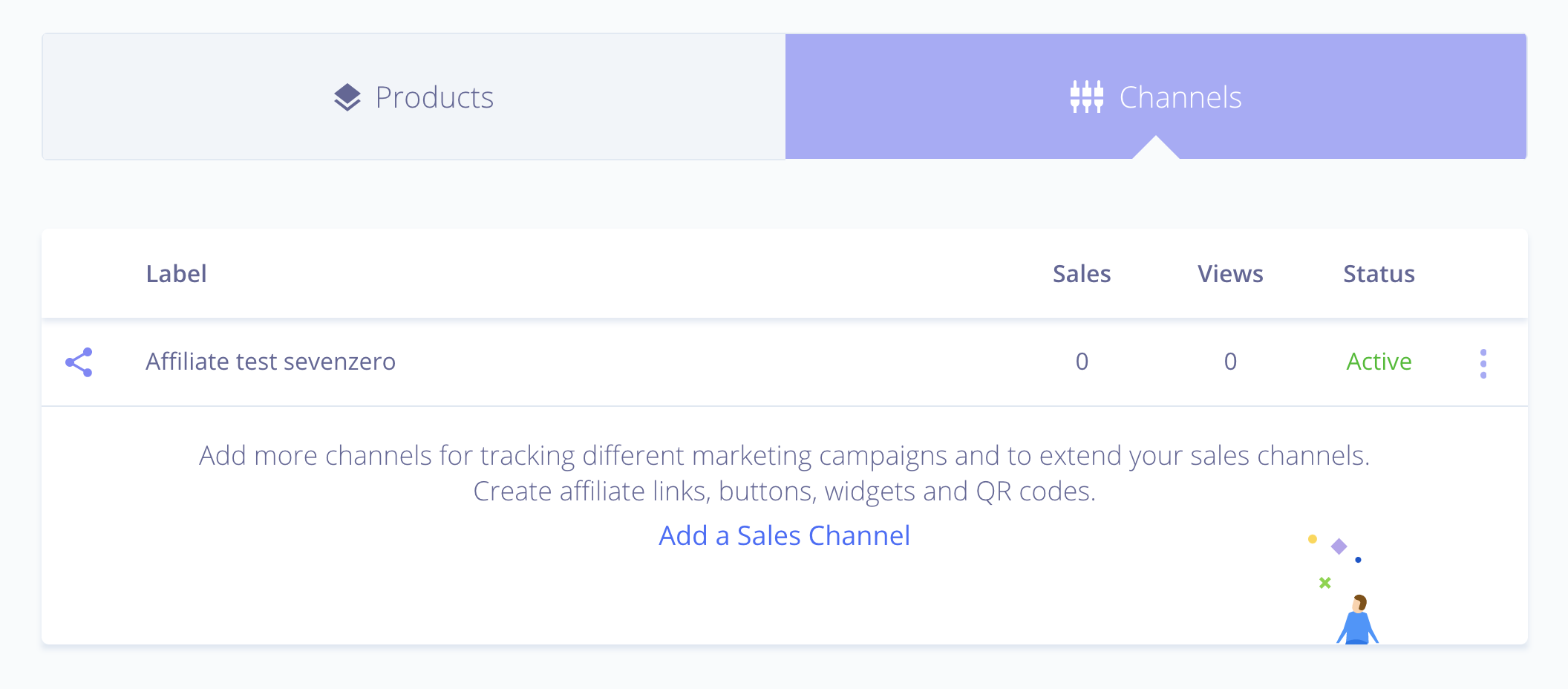 You as a merchant will be able to monitor the channels when you are viewing your affiliate program statistics by visiting the brand new "Affiliate Links" tab.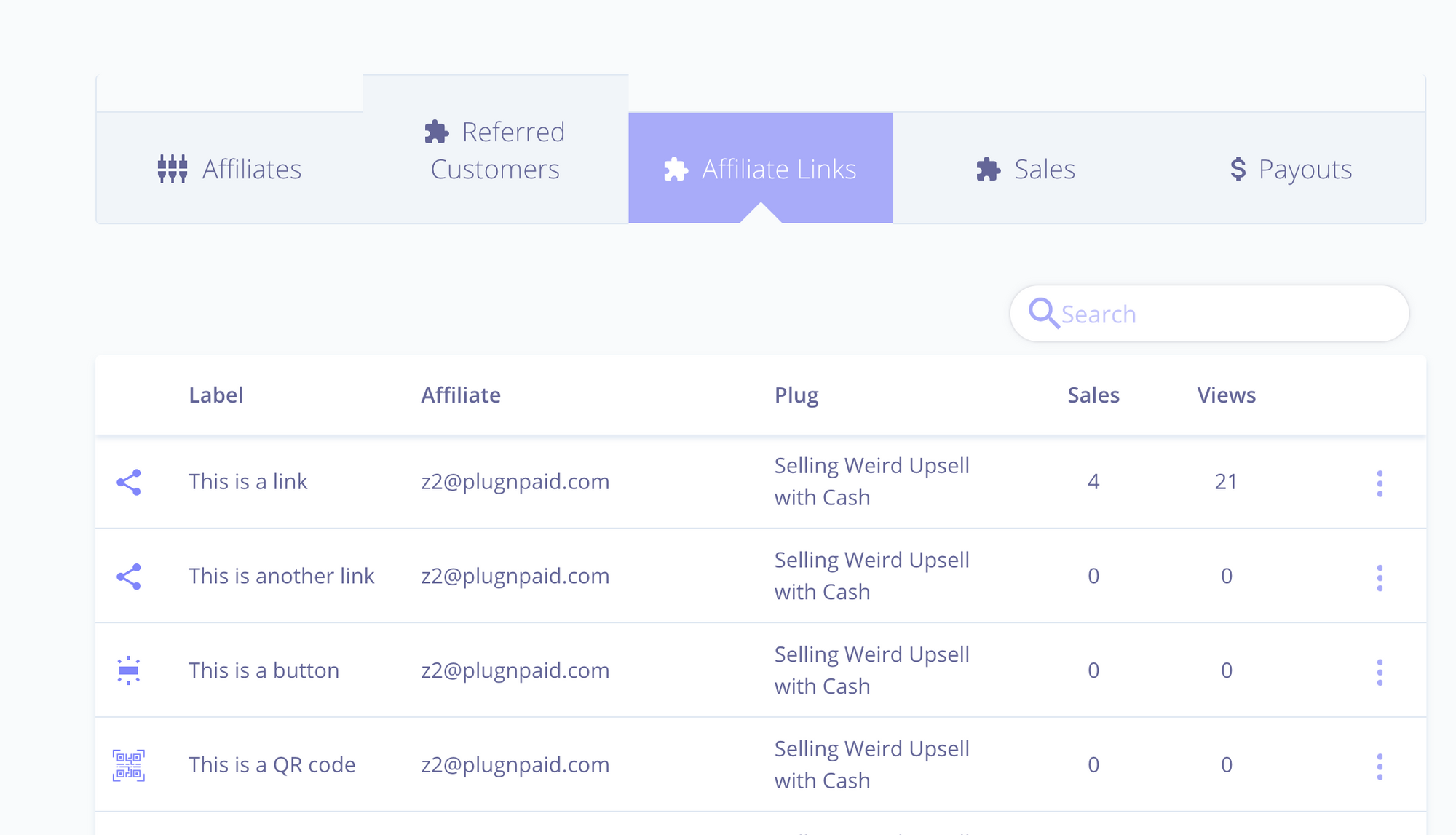 You can now attribute sales to affiliates
You can now attribute a sale made by checkout or custom invoice to one of your affiliates. You can also remove attribution and update the commission credited on demand (unless a payout for the sale has already been made).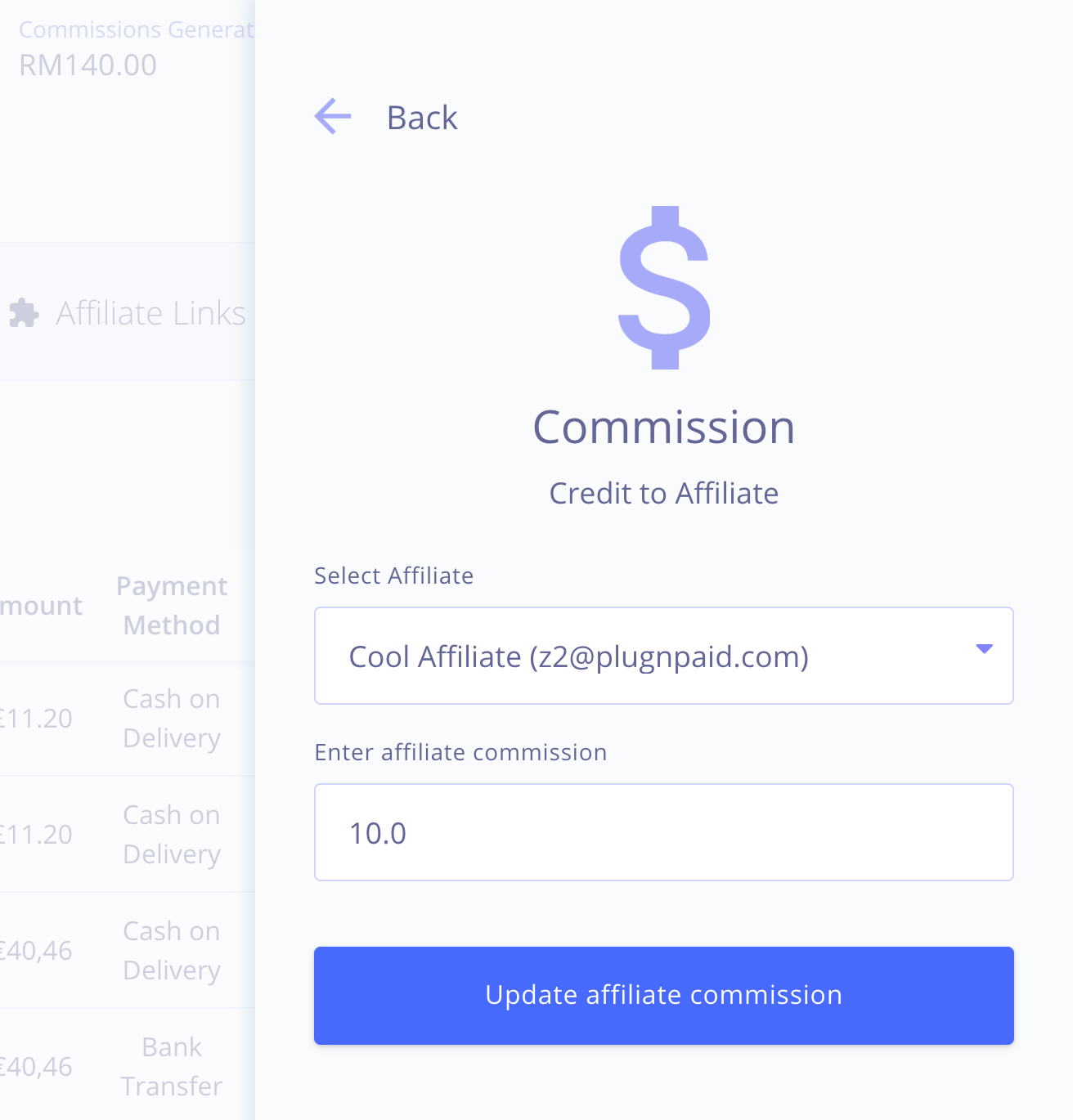 Other Improvements
You can now email affiliates to attach their payout gateways if they haven't done so;
You can now disable emails when approving, declining or pausing an affiliate from an affiliate program;
You can now duplicate affiliate programs;
You can now credit commission to an affiliate for sales made via custom invoices;
Google Pay, Revolut Pay, Revolut Credit Card Processing and Utrust are now available for payouts;

MOSS updates
You can now enable and disable MOSS rules if they do not apply to your business. This is useful in cases where businesses sell digital products less than 10,000 EURO annually in specific EU member states. To customize MOSS rules, visit  "Taxes & Fees" and select the "Settings" option on the "Automated European Union VAT" row.
Other Tax Improvements
You can now select "Instalment Plans" in a tax rate's payment whitelist;
Added VAT tax support for Cape Verde Islands;

General Improvements for Checkout and Invoices
You can now create/register invoices with past dates;
You can now initiate partial refunds for cash on delivery and bank transfer sales;
You can now cancel orders that are awaiting payment;
You can now add consents in multiple languages;
You can now setup custom invoice prefix per plug;
We updated the invoice filenames for better identifications;
You can now disable crawler indexing per plug;
You can now setup a redirect URL when a plug is archive;
You can now add a custom statement descriptor for each of your subscription products;
Telephone numbers are no longer limited to the customer's country;
You can now create plugs (payment links) directly from a product;
The checkout cart loader now uses the plug's primary colour;
Pending Orders are now shown in the Customer Portal;
We know sent you an email when your products run out of stock;
Bug Fixes
Our team has made several massive improvements to ensure blazing-fast loading speeds for your cart, hosted pages, as well as dashboard and portals (~240x speed improvement);
Fixed a bug with rounding and order discounts;
Fixed an issue where apostrophes were causing bugs with variations;
Fixed a bug when duplicating a product with variations;
Fixed an issue with state information being sent from the cart when it wasn't supposed to;
Fixed several translation issues with Portuguese;
Fixed an issue the Dutch/Belgium VAT labels being displayed incorrectly;
Fixed a bug with bump orders and apply button;
Fixed a bug that was not releasing stock when a customer was upgrading their order;
Fixed a UX bug on mobile that was showing the multi-product selector with a transparent background;
---
---